Hello friend!
With fall right around the corner, I'd like to turn my focus to fall prints. Now floral is not usually a print one turns to in the fall. But let me assure you, you can do a floral print. Let me introduce you to fall florals.
With the 90s fashion revival still going strong, floral prints are everywhere. So how do you pick one without feeling like you are wearing your Easter dress in the middle of fall? Make sure to pick a print with warmer tones to match the current season. Avoid something if it is predominately pastel.
Here are some of my picks:
This pretty lilac dress from Target works well in that it has some warm tones mixed in. I would wear this now with gladiator sandals and a crochet vest. I can see this paired beautifully with booties, a floppy hat and a cardigan when the weather cools.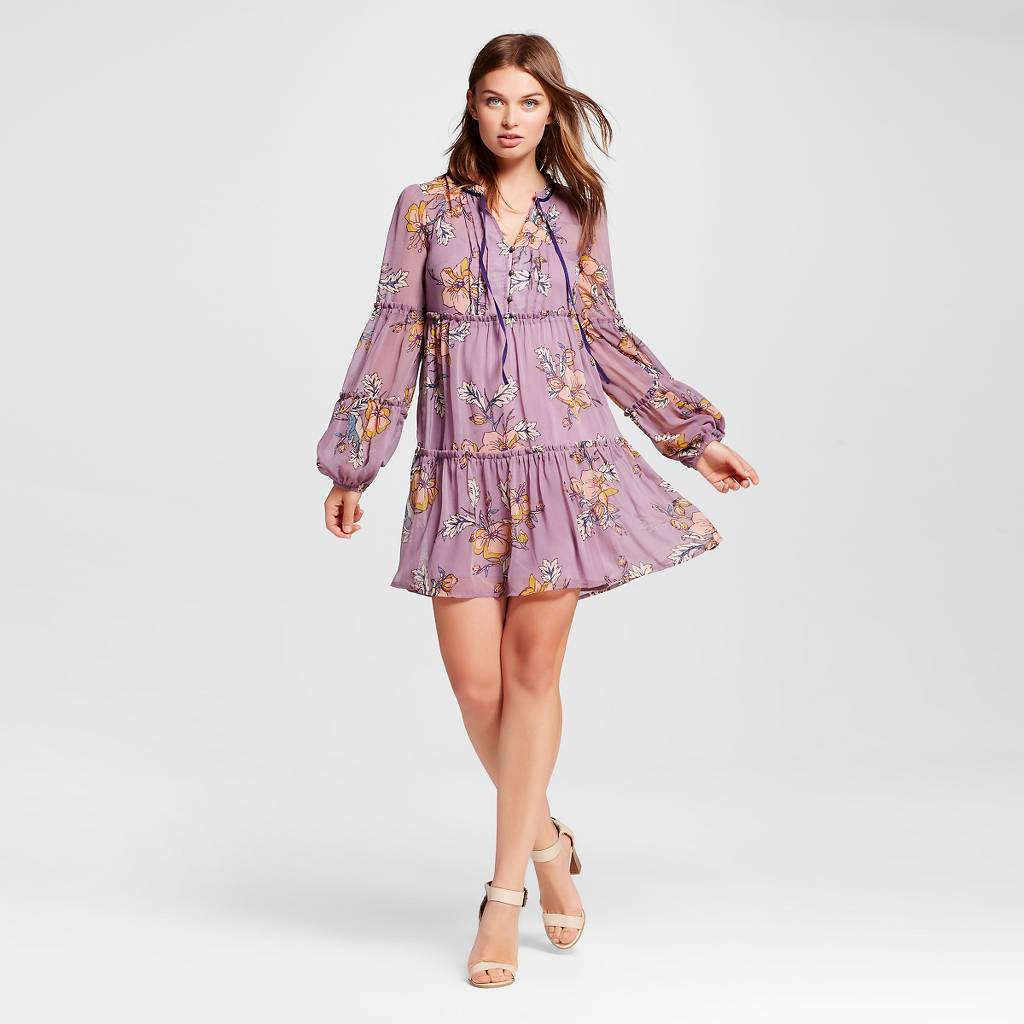 Another option I am adoring is the Wildflower babydoll dress from Loft. This one is also very 90's reminiscent. To make it more modern, I would consider pairing it with a hip length cargo or suede vest. A pair of over-the-knee boots would also make it more current. Or you can play with hemlines by adding a longer duster over it. The choice is yours!
As for items already in my closet, I am looking forward to wearing some of my much loved fall florals. one of my long-standing autumn favorites is the decade by decade skirt from Anthropologie. I love the below-the-knee length and the high-defined waistline. Most importantly, it pairs flawlessly with other patterns. Here I have it with leopard.
I've also worn it with stripes and black gingham button-up shirt. If you read my Pattern primer: floral skirt post, you know how much I like to pair florals with stripes and gingham. It works for summer florals and fall florals alike.
Now for my newest acquisition, this amazing High Low Romper from SheIn.
When SheIn reached out to me to collaborate, I immediately chose this romper. The colors are perfect for fall. The high low hem was unique. I had not seen something like this around.
Even though summer is  coming to an end, the colors here will carry this item into fall.
As the weather cools, I plan to wear this romper with a low-heeled bootie and belt. Another option would be with a slouchy cardigan and mid calf boots. Wouldn't that be a fun, boho look?
Will you be wearing fall florals? If yes, share your looks!